Related Content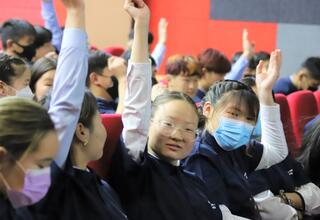 Uvurkhangai, Mongolia – 8 April 2022 – UNFPA has launched the Pre-departure Programme today, on 8 April 2022, in Uvurkhangai province, expanding...
Sexual and reproductive health: a foundation of resilience and well-being for people and planet Kaila! In Fiji, it means to cry out loud. It can...
War, humanitarian emergencies create conditions for unintended pregnancies to climb further [NEW YORK, 30 March 2022] — Nearly half of all...
Pages