Ulaanbaatar, Mongolia - Today, UNFPA and the JCI Progress launched a 2-year partnership for a youth development initiative entitled "1,000 Active Citizens" in a Memorandum of Understanding (MOU) signing ceremony with Naomi Kitahara, UNFPA Representative and Batzaya Bodikhuu, 2016 President of JCI Progress. The MOU formalizes the collaboration between JCI Progress and UNFPA, specifically in line with its Youth Development Programme, to deliver skills training and project planning workshops to the youth in underserved communities, and to provide coaching, mentoring and other support in the implementation of youth-led small projects.
Both UNFPA and JCI Progress recognize that the youth are a decisive factor in the development of the country, and that it is important that they are able to fulfill their potential. "Mongolia has the largest number of young people in history. Whether their human rights are fulfilled, and their well-being is ensured will be a key determinant in the development of the country, which is at the heart of the UNFPA mandate", says UNFPA Representative Naomi Kitahara.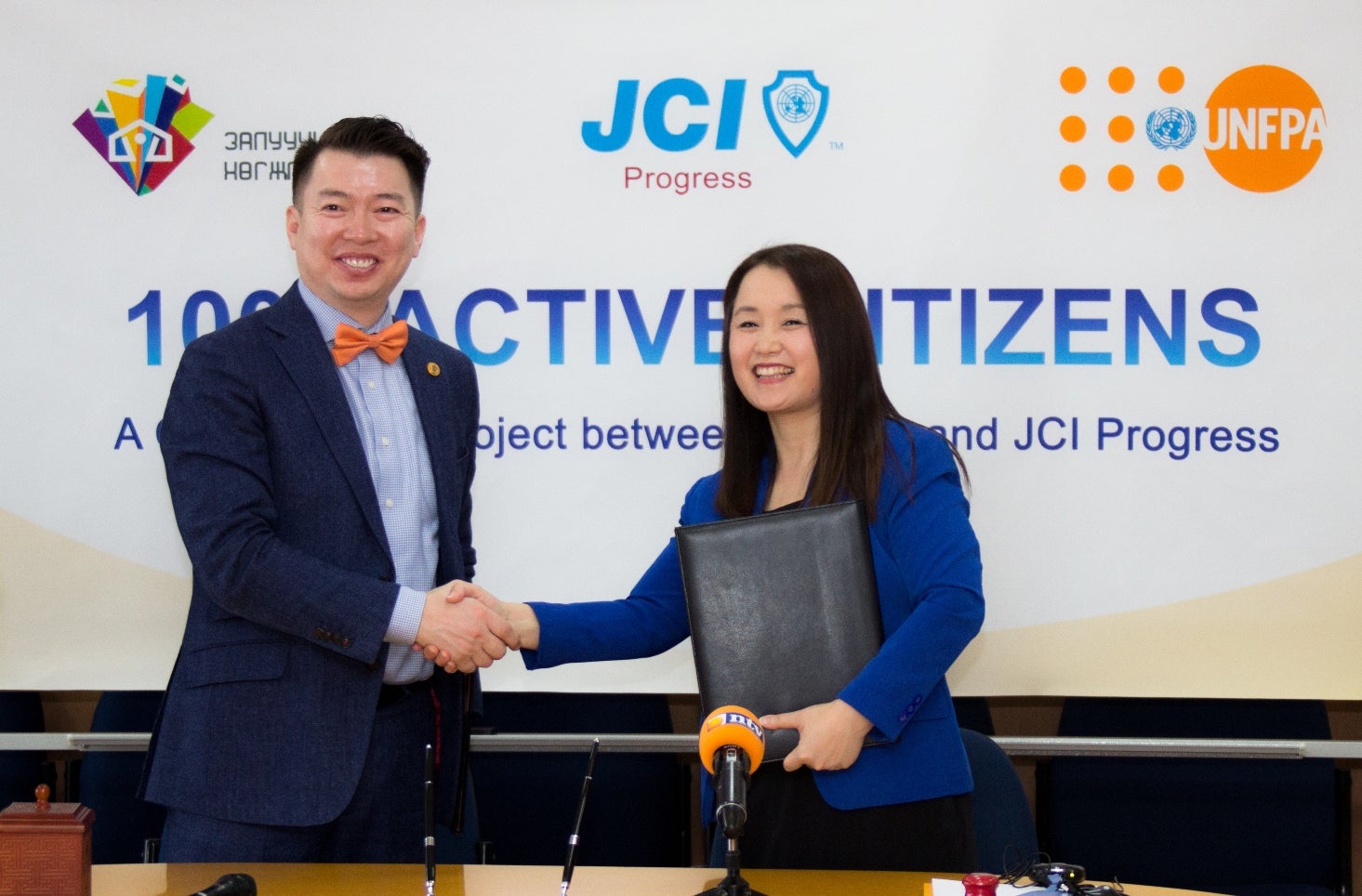 The project aims to engage up to 1,000 young people ranging from the ages of 15 to 34, including those from marginalized circumstances, and help set them on the path to becoming active, productive and self-reliant individuals. "JCI members are engaged and committed to creating impact in their communities. This project is one of the most impactful projects to empower the youth of Mongolia." says Batzaya Bodikhuu, 2016 President of JCI Progress. JCI Progress members will facilitate training on financial literacy, entrepreneurship, business and personal development, guide proposal writing skills and processes, and provide valuable coaching, mentorship and networking support during the implementation of small projects by the youth participants.
Workshops participants are expected to form teams and work together to conceive, plan and implement feasible projects with tangible and measurable results for themselves, their families or their communities.
The project will be implemented in Youth Development Centers (YDCs), which were established through the Youth Development Programme jointly implemented by the Government of Mongolia and UNFPA with financial contributions from Swiss Development Cooperation, Government of Luxembourg and UNFPA. These are the YDCs in the Darkhan-Uul and Orkhon aimags; the Bayangol, Chingeltei and Khan-Uul Districts of Ulaanbaatar; and eventually other rural aimags for the 2nd year of the program in 2017.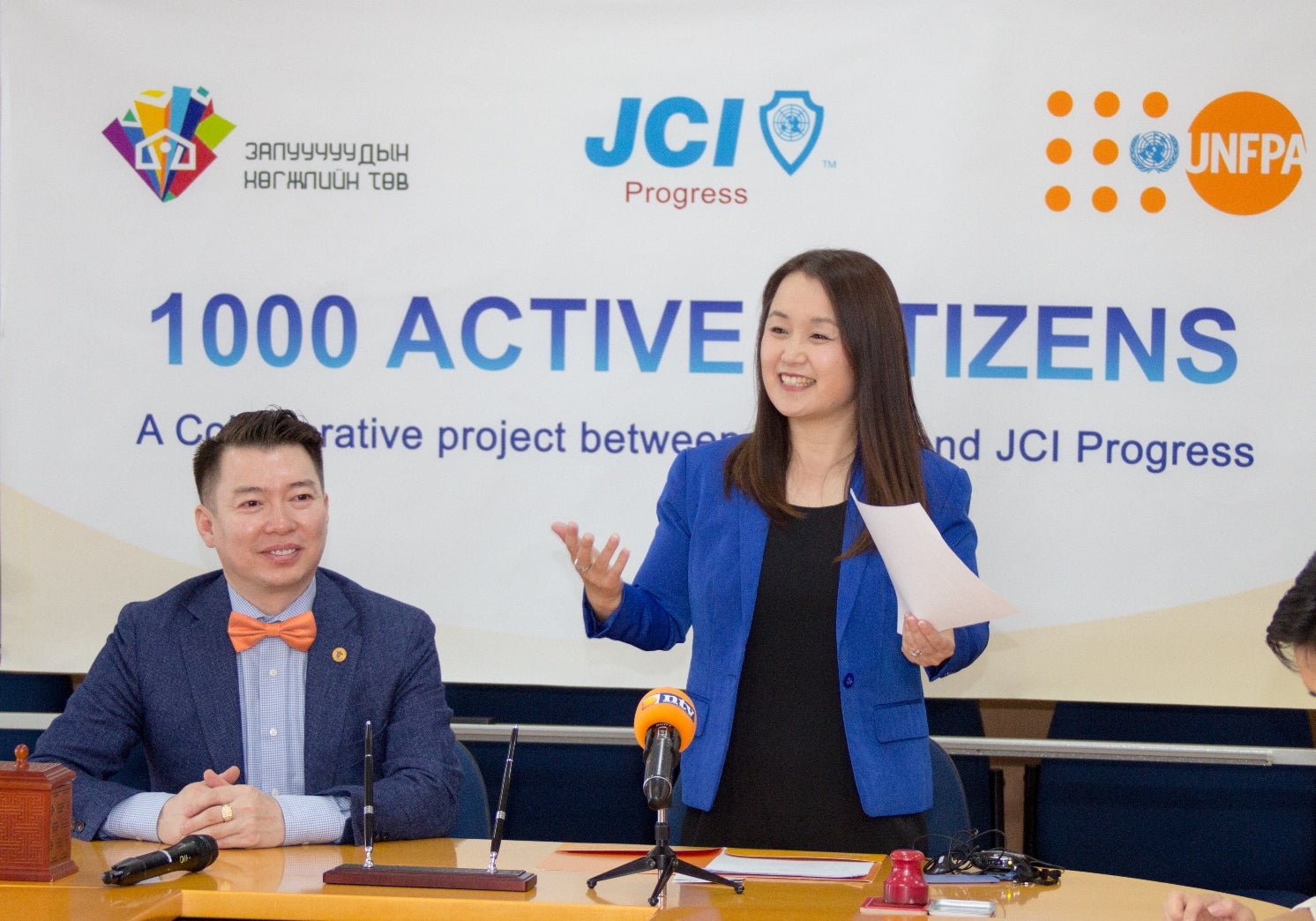 By: A.Esguerra