High-level visit to Darkhan-Uul and Bulgan provinces as part of the Combating Gender-Based Violence Project by the Swiss Agency for Development and Cooperation, Government of Mongolia and UNFPA
ULAANBAATAR, 18 August 2021– UNFPA, the Swiss Cooperation Office and Consular Agency in Mongolia (SDC), and the Ministry of Labour and Social Protection (MOLSP) jointly organized a high-level field monitoring visit to Darkhan-Uul and Bulgan provinces on August 2 and 3, 2021 to renew their commitment to supporting the provincial government in preventing and responding to gender-based violence (GBV). A total of 50 Dignity Kits, which contain personal hygiene items that help prevent GBV and sexual exploitation in exchange for essential supplies, were also turned over to the local authorities of both provinces.
Mr. S.Zulpkhar, Vice-Minister for Labour and Social Protection, Dr. Stefanie Burri, Director of Cooperation, SDC and Ms. Kaori Ishikawa, UNFPA Head of Office met with Deputy Governor in charge of Urban Development and Infrastructure for Darkhan-Uul Province, Mr. A. Amgalan, Head of Family, Child and Youth Development Department (FCYDD), Ms. Altanchimeg, Head of Legal Division and Mr. S.Enkhbold, Head of Labour and Social Welfare Department of Darkhan-Uul province. The mission team also met Mr. G.Ariun-Erdene, Governor of Bulgan province. Mr. T. Bayarbat, Head of Bulgan FCYDD and Ms. Yanjmaa, Director of Erdmiin Urgoo School in Bulgan province, discusses ways to improve the quality and sustainability of services offered to GBV survivors.

"Due to COVID-19, the prevalence of domestic violence is increasing and survivors are not always able to seek help and services," said Ms. Ishikawa. "UNFPA is grateful to see the leadership and commitment of the local governments in combatting Gender-Based Violence, as well as the effort made to ensure that services remain accessible to survivors, even in difficult times like the COVID-19 pandemic."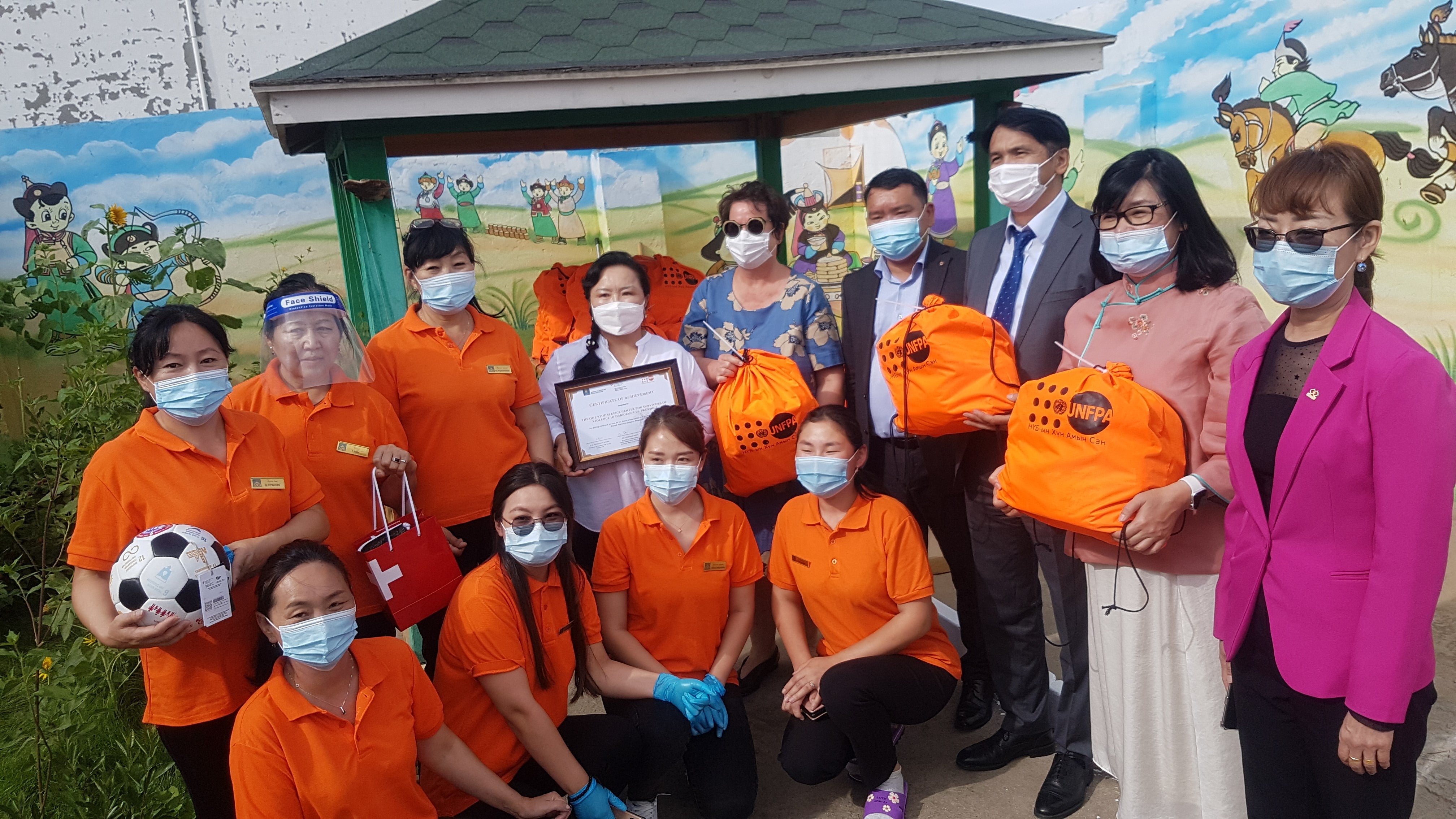 During the discussions held in Darkhan-Uul Province on August 2, 2021, mission members and local authorities highlighted the need for cooperation between public services, authorities and international organizations to ensure the institutionalization and sustainability of the services to GBV survivors. The quality of the services provided at Darkhan-Uul One Stop Service Centre (OSSC) was also acknowledged and the staff of the OSSC was congratulated for being selected as one of six focus sites to receive technical and financial support from UNFPA to expand their services and improve facilities to serve persons with disabilities and older persons.   Darkhan-Uul province was one of the project sites under Phase 1 of the "Combating GBV in Mongolia" project implemented by UNFPA and the Government of Mongolia with funding from SDC from 2016 to 2020.
During the meeting held on August 3, Mr. Ariun-Erdene, Governor of Bulgan province and representatives from SDC and UNFPA, discussed the achievements and challenges encountered in Bulgan province and their shelter for GBV survivors. The local government established the local shelter for GBV survivors in 2016 with their initiatives and resources. It is run by the provincial FCYDD and is located within the agency's building, consisting of one room with 4 beds with two full-time workers. Since then, the shelter has provided essential and life-saving services to 110 clients. To improve the facilities and services provided by the shelter, the construction of a new shelter is currently ongoing and local authorities are aiming to expand the facility from shelter to OSSC.
This mission was also an opportunity to visit other projects funded by SDC and explore synergies' possibilities between the organizations within existing programmes.  Representatives from MOLSP, SDC and UNFPA met with Mr. Enkhbold, Head of Labour and Social Welfare Department to discuss the Youth Employment Promotion Project in Darkhan-Uul and with Ms. Yanjmaa, Director of Erdmiin Urgoo School, to see how the Education for Sustainable Development is being implemented in Bulgan province.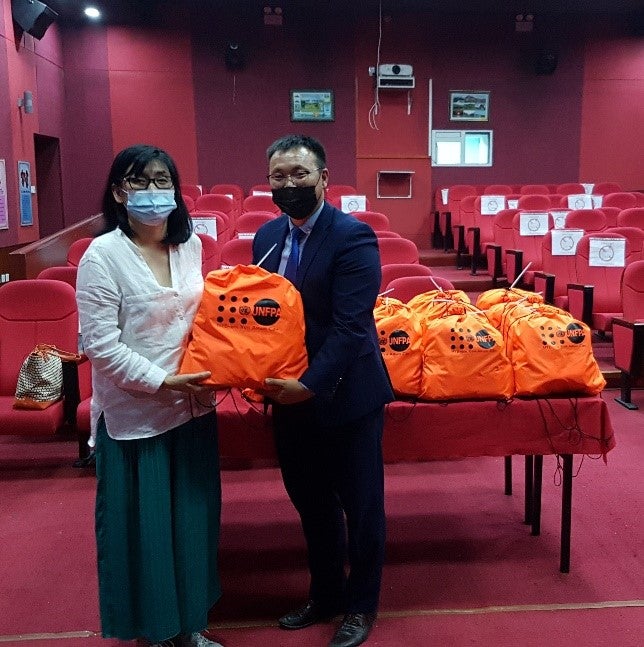 The Combating GBV in Mongolia Project is one of the first and most comprehensive multi-stakeholder initiatives to address GBV in the country by strengthening national capacity for prevention and response. The Project's Phase 1 ran from 2016 to 2020 and focused on generating evidence about GBV, establishing survivor protection and multi-sectoral coordination mechanisms, and raising public awareness about GBV. The Project's Phase 2 began in 2020 and will run until 2023. Phase 2 will build on the achievements of Phase 1 by (1) institutionalizing and expanding the survivor protection and perpetrator accountability mechanisms, including GBV data generation, and (2) promoting gender-equitable social norms by developing effective prevention mechanisms that engage various stakeholders at the community level. The Combating GBV in Mongolia Project is jointly implemented by UNFPA and the Government of Mongolia with generous financial support from SDC.
---
About UNFPA. UNFPA is the UN agency delivering a world where every pregnancy is wanted, every childbirth is safe, and every young person's potential is fulfilled. UNFPA Mongolia currently implements the 6th Country Programme 2017-2021, closely in line with the United Nations Development Assistance Framework for Mongolia. For more information, please visit http://mongolia.unfpa.org.
 Contact: Ms. Bilguun Lkhagva, Programme Analyst at bilguun@unfpa.org