In the present time of global battle with the COVID-19, small-sized businesses around the world are being largely affected and shut down. Not only movements of citizens and communities but also imports and exports of goods and products between countries in the world have been experiencing the unprecedentedly big changes and restrictions which plunge the global economy into a crisis.  Like other countries around the world, Mongolia is also being hit by the economic crisis wave caused by the pandemic.  Shadow of the pandemic is seen either in small businesses and services in urban areas or livelihoods of herder communities in rural areas.  For instance, a selling price of goat cashmere, a main income generation source for herders, has faced a slump in comparing to that in previous years.  
Nevertheless, there are many locals who seek for various innovative ways to overcome the economic crisis emerged due to the pandemic having seen the "difficulties" as the "opportunities". This time, we are spotlighting eight start-up businesses initiated by some young herders from Khanbogd soum  of Umnugobi province.  These businesses aimed at protection and preservation of tradition and culture, tourism development that have emerged from the project "Youth for Development" funded by Oyu Tolgoi LLC and jointly implemented by UNFPA Mongolia and Governor's Office of Khanbogd soum.  The project aims to promote business ideas and proposals of young herders through providing them with necessary start-up supports and building their capacities to ensure sustainability and development of their businesses in the future.  Development Solutions NGO is providing technical support and guidance to these motivated locals to make their business ideas into micro-project actions in practice.   
1. Khan Khyarguur (Khan Cutter)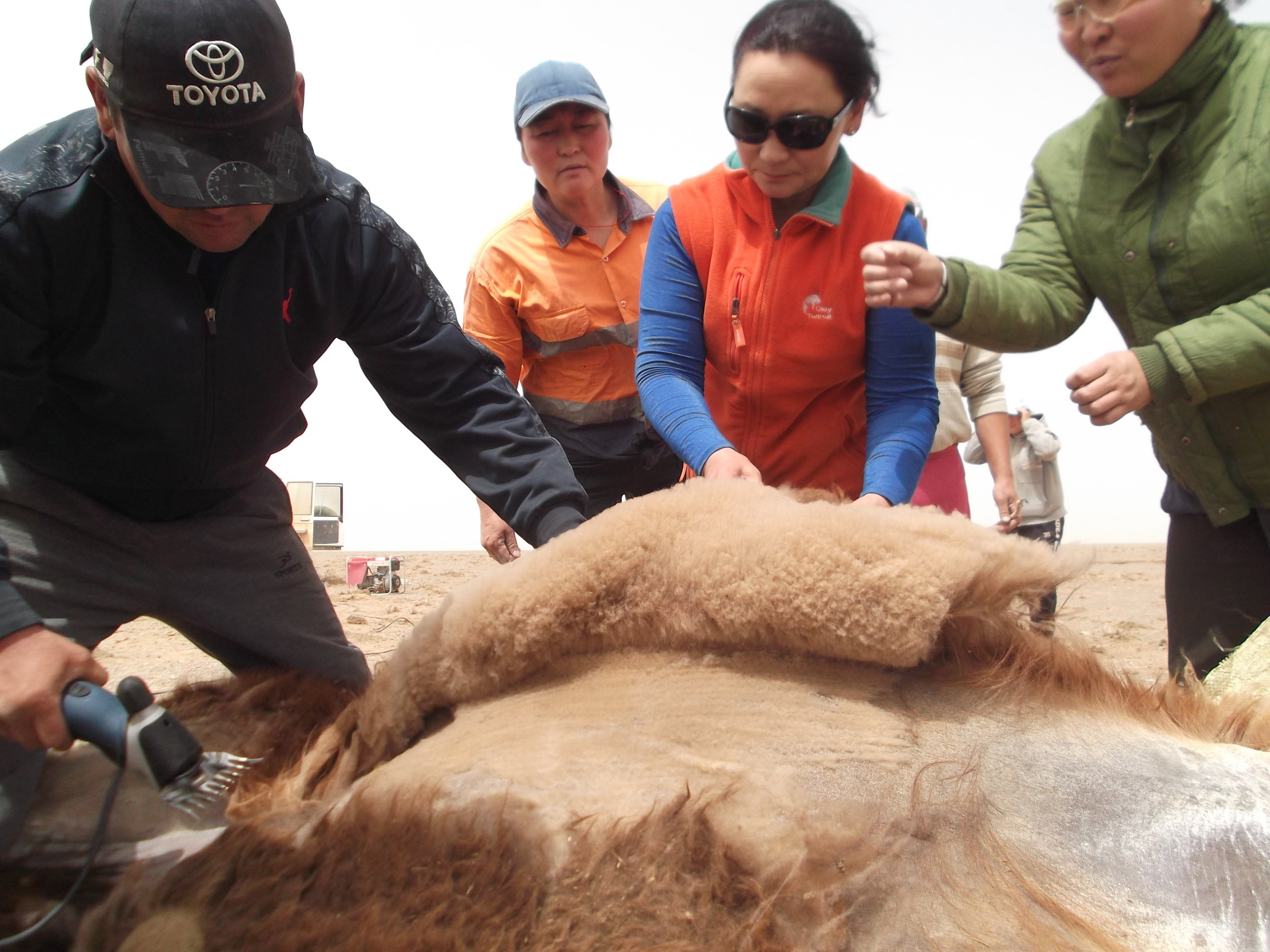 Ten young herders from Jargalan bagh  of Khanbogd soum initiated a start-up business "Khan Khyarguur" (Khan Cutter), in which camel wool is cut by a handy electric device in combination of traditional wool cutting practice.  In addition to delivery of a prompt camel wool cutting service, the young herders provide local herder households with some other services related to the livestock husbandry such as to train camels and horses for riding and transporting and castrate young male individuals of five kinds of livestock. In the meantime, the business initiators intend to demonstrate some parts of these traditional livestock husbandry practices to tourists and visitors coming to their soum.      
2. Overnight Accommodations for Travelers 
Khanbogd soum of Umnugobi province is abundant by naturally unique areas and historical and cultural sites, key destinations for foreign and domestic tourists.  To provide the tourists and visitors coming to these destinations, with comfortable overnight accommodations, M. Batkhuu, a local resident, has started his household business "Overnight Accommodations for Travelers".     
3. "Made by Hand" 
Due to the great effort and time required to make, the tradition of making horse ropes, halters and hobbles at household levels is gradually being lost among rural populations.
Thus, some young herders from Gaviluud bagh have launched a start-up business "Made by Hand" to preserve the tradition.  With the project funding granted to them, the young herders are planning to purchase some small sized machines and tools to ease leather rope making process and further to produce and supply leather ropes and other leather products at requests.       
4. Ger Felts
A main purpose of the business "Ger  Felts" initiated by some young herders of Khanbogd soum is to preserve traditional techniques to make ger felts for the next generations.  The felt covers made of sheep wool are one of the essential ger items that provide herders and their family members with more comfort and keep gers warm in cold seasons. 
5. Organic Yogurt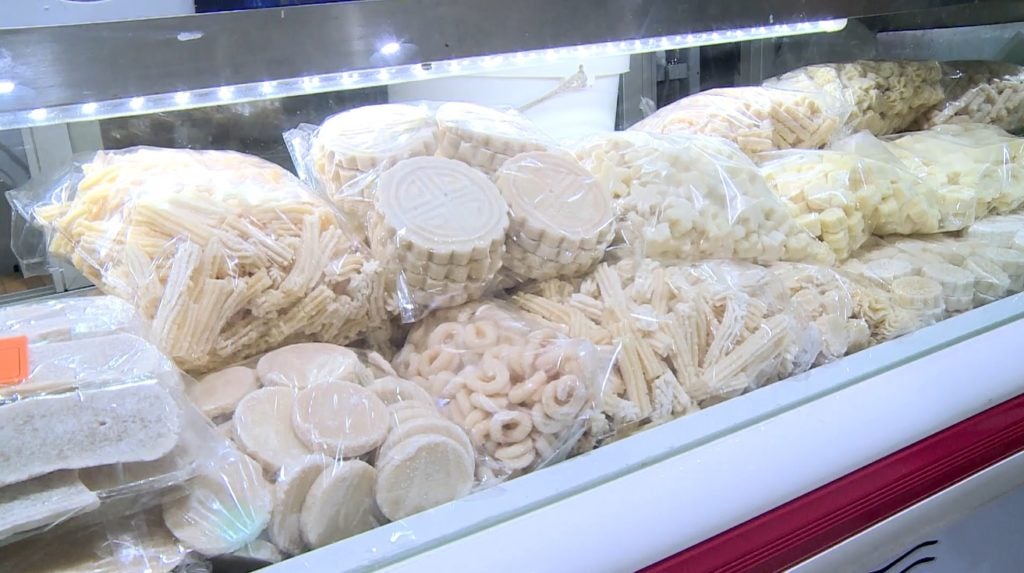 T. Tsogtbaatar, a local herder, from Gaviluud bagh of Khanbogd soum, has been engaged in a household business to produce dairy products since 2010. As one of the project beneficiaries, he was able to purchase some additional machines and tools necessary to expand his household business. To date, he has become one of successful entrepreneurs in the soum and sells the organic dairy products made of fresh cow milk under his start-up business "Organic Yogurt" in Khanbogd soum center.  
6. Foodstuffs for Travelers 
One of the most suitable foodstuffs for travelers in Mongolia is borz Thus, initiators of start-up business "Foodstuffs for Travelers" from Javkhlant bagh of Khanbogd soum intent to collect and dry fresh meat in quite considerable amounts and grind dried meat for marketing. 
7. Natural Museum 
A natural museum in a local area is an important visitor place not only for tourists and travelers but also for young and school children to know about the environment and wildlife.  Some young herders of Bayan bagh of Khanbogd soum first presented their business proposal on having a natural museum in the local area. Their proposal was supported under the project and its actions have started.    
8. Needlecraft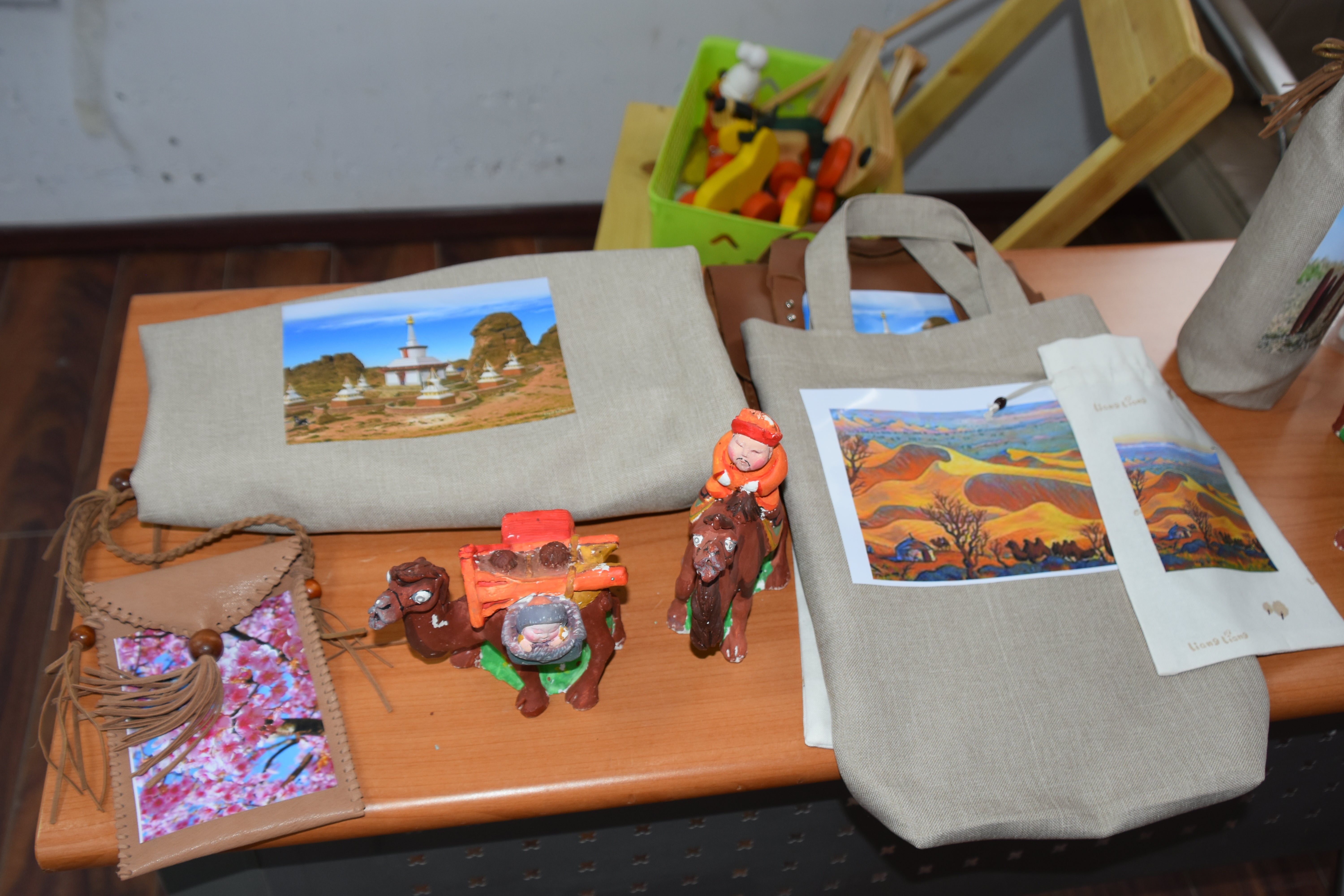 S. Ganbat, a herder of Javkhlant bagh of Khanbogd soum has launched start-up business "Needlecraft" as he turned his passion in handmade products into a business.  Under the project, the business initiator has had the support to ensure sustainability of his handcraft business.  The eight businesses briefly presented above had been selected under the start-up business support project, which was designed and implemented to support business ideas and proposals of young herders and increase economic capacities of herder communities in Khanbogd soum.  As their businesses are expanded and matured, we are planning to share their success stories in series.